Upcoming Auction
s
---
Auction
Vehicles, Tractor, Lawn Care, Pianos, Household & Tools
As Vic & Karol are moving they will hold a public auction located at 1752 – 70th Avenue in Aledo, IL. on.
Sunday, June 27, 2021
Time 11:00 A.M.
Vehicles: 1989 Lincoln Continental V-6, AT, PW, PL, am fm cassette player, 50,000 miles; 1997 Dodge Dakota ext. cab Truck w/ long bed, 4x2, V-6, PW, PL, manual trans. 62,000 miles; Trail Boss 5½' x 8' Trailer; 2- 10' & 14' flat bottom boats. Tractor: 1950 Ford 8N Tractor; Bush Hog mower; bucket; blade (to be sold separate); Lawn Care: Husqvarna RZ 5424 zero turn Mower; Craftsman GT 6000 Lawn Tractor 50" cut, hydro-stat 420 hrs. Craftsman 6500 Lawn Tractor, 50" cut hydro-stat, 380 hrs. Craftsman 22 hp. GT Lawn Tractor 50" cut; Craftsman DGT 4000 Lawn Tractor 48" cut, 521 hrs,; New 50" mower deck for Craftsman mower; Craftsman 33" push mower & 2 others; Craftsman gas weed eater & hedge trimmer; MTD 21" push mower; 5 gal. Fimco lawn sprayer; Lawn spreader & carts; Hand trucks; Lawn & garden tools; Craftsman 26" Snow blower; Toro power shovel; Pianos: Aria Divina Baby Grand Player Piano by the M. Schulz Co. M. Schulz Co. upright player Piano; 500+ Pioneer piano rolls; 1914 Selmer saxophone silver plated MOP keys; Household: Kenmore stainless 24 cub. ft. French door ref. w/ ice maker (1 year old); Small Kenmore ref. & upright freezer; 2-GE washers & ele. dryer; Samsung 55" TV & stand; Oak kitchen table & 4-chairs; Chopping block; Drop leaf table; Hall tree; Ice cream chair; Music cabinet; Bow back chairs; Smoke stand; 5-Kirby vacuums w/ attachments; King bed; 4 drawer chest; Wooden & steamer trunks; Music cabinet; Book case; High chair; Century safe; 3-Ceiling fans NIB; Small appliances; 4-Season china (8); Cookie jars; M&M dispensers; Beer trays; CI skillets; Boxes of new cleaning supplies; Boxes of cook books; Luggage; Silverware; Outdoor, wall & Coleman lanterns; Christmas lights; 2-Tents; 3 sets of golf clubs; Tools: Pro Tech 10" table saw & 10" compound miter saw; Craftsman 5.5 hp. air compressor, 2- 16" chain saws; Chipper shredder, cordless saw-z-all, drill & shop vac.; Stihl 028 & 020 AV chain saws; Grinder on stand; Masonry tools; Metal work bench; Storage bins; Battery chargers; R-134 charging kit; Measuring wheel; Allied tool set; 12 v. coolers; Carpenter's wooden chest; 1 – Section of Scaffolding; New car covers; Dog kennels; Hardware; Reliance 30 gal. water heater; Remington heater; 3-Kerosene heaters; Boiler & ele. heaters; Kohler 26 hp. engine (new); Log chain; 24" Crescent wrench; Vise; Tractor seat; Double wash tubs; Metal shelves; Port. Garage shelter; Handy man jack & 2 screw jacks; Live traps; 500 sq. ft. of ceramic tile & 500 sq. ft. of cement board; 10- sheets of Ό" ply wood & 6 -4'x8' sheets of peg board; Pull down stairway; Schwinn air-0-dyne bike; Sleds; 4-1978 Corvette rims; Cutter sleigh; 200+ 1970's Comic Books; Super Girl, Super Women; She Hulk, Wonder Women, Captain America; Super Boy, Justice League, Black Panther; War Comics, Fighting Army; Fighting Marines; Sargent Fury; World at War; Western Comics; Jonah Hex; Billy the Kid, Kid Colt Outlaw, Raw Hide Kid. Much more.
Vic & Karon McAvoy, Sellers
Kilcoin Auction …Preemption, IL….Tom at 309-534-8121 or Adam at 309-738-8858. Cash or check. No property to be removed until settled for. I.D. required. Kilcoin Auction serves solely as agent for the Sellers and assumes no liability of any kind. IL. License #440.000257 & #440.000293.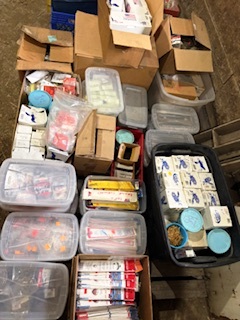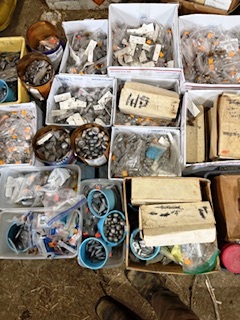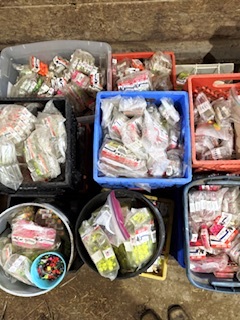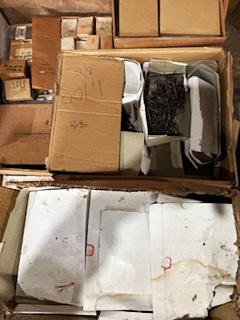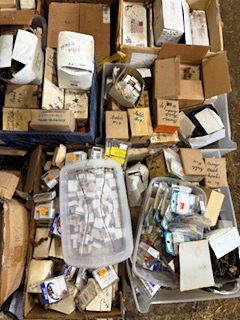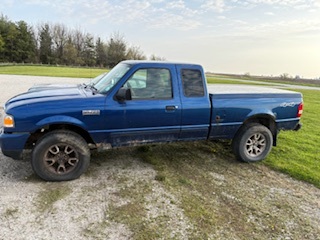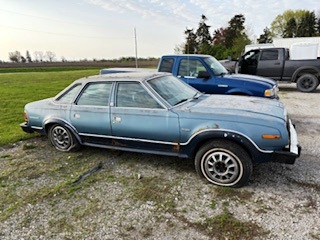 1 year old above
more pic coming
---
Kilcoin Auction Service
2646 170th Avenue
Preemption, IL 61276