Upcoming Auction
s
---
Auction
A public auction will be held at Adam's Place, located at 1624 – 220th Street, Reynolds, IL. or 2 miles south of Reynolds, IL. on 220th St. or 4 miles west of Preemption, IL. on 170th Ave., then 1 mile south on 220th St. on,
Sunday, July 15, 2018
Time 11:00 A.M.
1998 Chevy Lumina LTZ 4 door auto. w/ 6 cyl. Engine, new battery, like new condition, 71,050 miles, to be sold at 1:30 P.M.; Leonard & Sandy Williams will sell: Lea Bedroom set w/ Db. Bed, chest of drawers, dresser w/ mirror & 2-night stands; 3 pc. Db. Bedroom set; Upholstered chairs; Platform rocker; Drop leaf table & chairs; Samsung TV; Singer sewing machine; Wooden trunk; Pampered Chef baking stone; Corning ware; Bun coffee maker; Silver plated items; Ideal 'Kerry' doll; Carnival glass; Blue glass basket; 10 kt. pin; Aledo year books – 1952, 53, 54, 5 55; 1935 Mercer Co. Directory; Generators: Champion 7200 watt generator; Winco PTO 20,000 watt Generator; Coleman lantern; Metal shelving. Beverly Kutcher Trust will sell: Sprague Carleton dining solid rock maple dining set w/ drop leaf table, 5 leaves, 4 chairs & hutch; Pennsylvania House Db. Bedroom set w/ chest of drawers; Dresser w/ mirror & 2-night stands; Jewelry armoire; Couch; Corner TV cabinet; Panasonic 36" TV; Whirlpool ref. & upright freezer; Collectibles: Sleepy eye bowl; Roseville 665/3" bowl; Westmoreland swan on nest; Colored glass; Carnival glass; 3-I. Bloom fish, turtle & heart; Samoca 35 mm camera; CTS 'Eternal Harvest' dinnerware (12); Rogers Bros, 'Spring Flower' flatware (8); Utica gold tone flatware (8); Costume jewelry; Sterling Navy pin; Army uniform; Commemorative stamps; Many 30's & 40's Valentines; 1937 Dionne Quint 'Here we are 3 years old' book; 7-Muscatine year books; 1919, 20, 21, 22, 43, 44 & 45 & 10 kt. HS pin; Old pictures; Post cards cookbooks; Primitives: 20 drawer wooden chest; Wooden spice cabinet w/ drawers; Aladdin & other lamps; Kone Kop mantles; Vintage Levi Garret snuff bottles; 3 gal. crock; Slop jar; Western 2 gal. jar; Coffee grinder; Mounted duck & squirrel; Turtle shell clock; Hand fluter iron; Sadd irons; Ice tongs; Copper boilers; Wooden ducks; Children's Items: Table & 2 chairs; Cane back rocker; Wooden kitchen cupboard; Horsman Baby Dimple doll; Sewing machine, Tea set OB; Baby shoes; Barbie 'Midge' doll OB; Sing & Snore Ernie; Quilts & Crafts: 6 – Handmade pieced & appliqued quilts; Many Counted cross stitch & long stitch pictures, Kits, DMC floss & fabric; Many handmade baskets, wooden & iron display stands & weaving supplies; Several Christmas villages painted by Beverly, Christmas lights, figures & lighted lawn ornaments; Other holiday decorations. Household Items: Romertopf clay baker; Set of Corning casseroles; Pyrex portables; Ice cream maker; Indoor ele. grill; Toaster oven; Pampered Chef bread tubes; Magnolite roaster; Ele. meat grinder; Pots & pans; Utensils; Bakeware; Bed & bath linens; Rugs; 6-Plastic shelving units; Tools & fishing: Huskee 22 ton tilting log splitter; Wallace 5'x8' tilting utility trailer; 34' & 20' Alum. ext. ladders; J.D. Lawn cart; Gas grill; Ryobi 16" scroll saw; Husqvarna #445 chain saw; Stihl #032 chain saw; Craftsman 3" belt sander, drill & shop vac.; B&D reciprocating & circular saws & rotary cutter; Homelite string trimmer; Brass probe; Brinkman smoker, like new; Weber grill NIB; Deer & Black lab lawn ornaments; Ext. ladder; Mitchell 302; Pflueger Rocket 1355; Great Lakes L-40; Ocean City 940 & 923; Zebco 11; Wonder flyte 1765; Fishing rods; Sinker molds; Others will Sell: : Huskee 22 ton tilting log splitter; Wallace 5'x8' tilting utility trailer; 34' & 20' Alum. ext. ladders; J.D. Lawn cart; Gas grill; Ryobi 16" scroll saw; Husqvarna #445 chain saw; Stihl #032 chain saw; Craftsman tool box & base cabinet, 10" compound miter saw, router & bits, 10" table saw; B&D circular saw, sander & jig saw; DeWalt sawzall; Ele. chain saw; Vise; Hand tools, pipe & combo wrenches & chisels; Machinist's Tools: Brown & Sharpe – 0"-1", 1"-2", 2"-3" Mics; Inside 265 mic; Starrett Tools – 0"-1" mic; Telescoping gauges; Adjustable parallels 154 A,B,C,D,E & F; #44 depth mic; #454 Vernier height gauge; Dial & Last Word indicators; Mitutoyo comb. Squares & calipers; V-blocks;
Kilcoin Auction…Tom & Adam…Phone 309-534-8121 or 309-738-8858. Terms: Cash or check. I.D. required. Kilcoin Auction serves solely as agent for the sellers & assumes no liability of any kind. IL. License #440.000257 & #440.000293.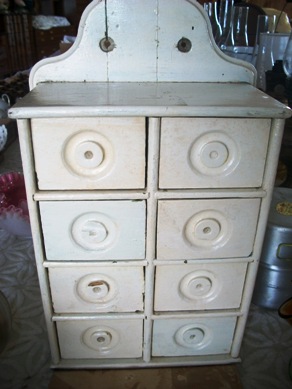 ---
Kilcoin Auction Service
2646 170th Avenue
Preemption, IL 61276