Upcoming Auction
s
---
Auction
Appliances, Household, Primitives & Collectibles
A public auction will be held at Adam's Place, located at 1624 – 220th Street, Reynolds, IL. or 2 miles south of Reynolds, IL. on 220th St. or 4 miles west of Preemption, IL. on 170th Ave., then 1 mile south on 220th St. on,
Sunday, November 28, 2021
Time 11:00 A.M.
Appliances & Furniture: 2019 Samsung 28 cub. ft. ref. w/ French doors, Whirlpool freezer, Maytag washer & ele. Dryer; Visio 47" TV; 2 – Couches; Uph. Chairs; Recliners; Barristers' bookcase; Oak TV stand; Davenport Table; Coffee & end tables; Hitachi stereo system; United full bed, dresser w/ mirror & chest of drawers; Koehler blonde full bed, dresser w/ mirror & chest of drawers; Bernhardt dining table w/ 2 leaves, 6 cane back chairs, china cabinet & buffet; Ethan Allen table & 4 chairs; 2 door storage cabinet; Kenmore sewing machine, notions & buttons; Kenmore deep fryer; Bakeware, Cutlery; Roasters; Knick knacks; Bed & bath linens; Collectibles: Ornate Victorian rocker; Parlor loveseat & chairs; Spoon carved commode; 3 drawer oak chest; Pressed back chairs; Waterfall buffet; Dressing table; Lane & other cedar chests; Enamel top cupboard; Plant stands; Music cabinet; Baby cradle; Quilts; Embroidered dish towels; Homemade aprons; Seed sacks; 1949 State Fair pin cushion; Lots of costume jewelry; McCoy nest of bowls; Hall's 'Rose Parade' bowls; Pressed & Pink glass; Pyrex; Granite & enamel ware; Mikasa 'Garden Bouquet' dinnerware; Arcopoal 'Odessa' dinnerware; Diamond 'Sterling Rose' dinnerware; Community Plate 'Lady Hamilton' flatware; Toys: Super 8 metal car. Made in W. Germany; Empire stove; 2-J.D. Cab tractors & skid steer; Match Box & Structo cars; Fisher Price basketball; Games; Viewer & TruVue pictures; Tea sets; Primitives: Buck board; 2- Butcher kettles; 3 – Trunks; Milk can; Bent wood bench; Cistern pump; Nail kegs; Tins; Zinc lids; Rug Beaters; Cast iron kettles; Copper boiler; Garden planter; Lighting rod balls; Harvard platform scale; Henry Co & Manuals: 1950's Cub Scout programs & manuals; Kewanee Piggy bank; Small Kewanee crock w/ handles & Western Stoneware pitcher; 1983 Henry Co. Pictorial; Henry Co. Plat books; 1960's Dog tags; 1922-23 Kewanee in pictures; 1955 Henry Co. Book; J.D. 2020 & 4020 manuals; AC WD tractor; J.D. 12 – 14 Series Rotary Hoe; McCormick Deering No 7. & Big 7 mowers & Cream separators; Tools: Dual motion sander; Jig saw; Scroller saber saw; Power Painter; Husky wrenches; Other hand tools; Zero fan; 36 Drawer hardware caddy; Ammo boxes; Others will sell: Dept. 56 Heritage Village collection; North Pole Series – 29 items; Dickens Village Series 4 – items; Alpine Village Series – 4 Items; 1991 & other Enesco ornaments in boxes. Many other items.
Estate of Ferne Manthe & Others
Kilcoin Auction …Preemption, IL…. Adam at 309-738-8858 or Tom at 309-534-8121. Terms: Cash or check. No property to be removed until settled for. I.D. required. Kilcoin Auction serves solely as agent for the Estate and assumes no liability of any kind. IL. License #440.000257 & #440.000293.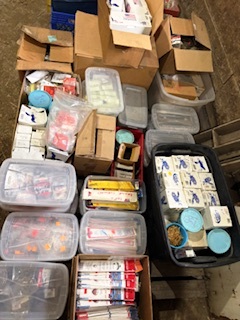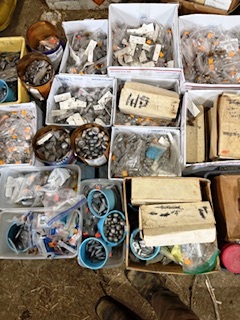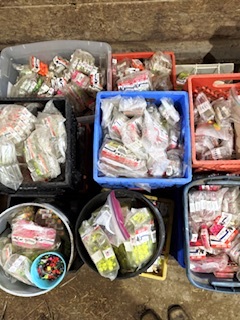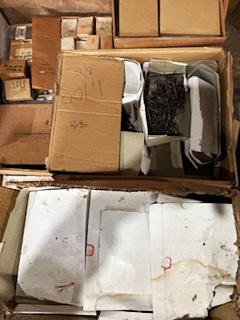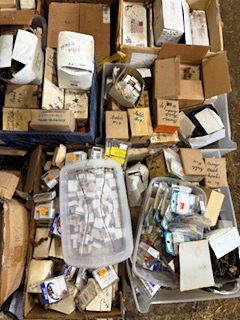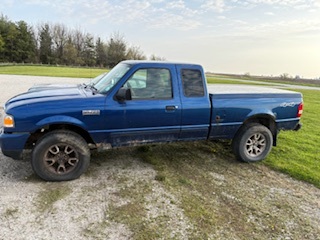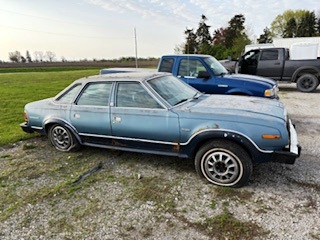 Dept. 56 Heritage Village Collection
North Pole Series:
Elfin Forge & Assembly shop; Marie's doll museum; Custom stitchers; Tin soldier shop; Christmas bread bakers; Popcorn & cranberry House; Obbie's books & Letrinka's candy; North Pole express depot; Hall of records; Beard barber shop;
North pole gate; Elfie's Sled & Skates; Neenee's dolls & toys; Santa's rooming house; Elves trade school; Santa's light shop; Weather & Time observatory; Santa lookout tower; Post Office; Orly's bell & harness supply; Gift wrap & ribbons; The Glacier Gazette; Rimpy's bakery; Santa bell repair; North pole chapel; Elfin snow cone works; Elf mountain ski resort; The Elf spa; Tillie's tin cup café.
Dicken's Village Series
Leecock Poulterer; Hembleton Powterer, Hather Harness; Tutbary Printer;
Alpine Village;
Kukuck Uhren; Metterniche Wurst, Danube Music Publisher; Spielzeug Laden Toy Store
Hallmark & Enesco ornaments in boxes & Others;
Mikasa 'Garden Bouquet' Dinnerware
7 – Dinner plates;
8 – 8" plates;
6 – 7" bowls;
2 – cups;
6 – saucers;
Several 'Stone Manor'
serving pieces;
Diamond China "Sterling Rose' Dinnerware
8 – Dinner plates;
7 – 9" plates;
10 – 6 ½" plates;
10 – 5 ½" sauce dishes;
9 – Cups;
Sugar bowl.
Arcopoal "Odessa" Dinnerware;
11 – Dinner plates;
12 – 8" plates;
9 – 6" bowls;
12 - Cups;'
---
Kilcoin Auction Service
2646 170th Avenue
Preemption, IL 61276